Recommendations for Parent-Child Outings
Jul 7, 2023
Family outings provide a wonderful opportunity to spend quality time with loved ones and create unforgettable memories. Adding a special touch to these moments can be achieved through coordinated and stylish outfits. As the fall and winter seasons approach, now is the perfect time to plan your family travel attire.

In this blog, we will provide you with some clothing recommendations that not only keep you warm and comfortable but also reflect the joy of family togetherness. Get ready to embark on an unforgettable adventure and create happy memories together!




Outdoor Adventures: Embrace the Right Gear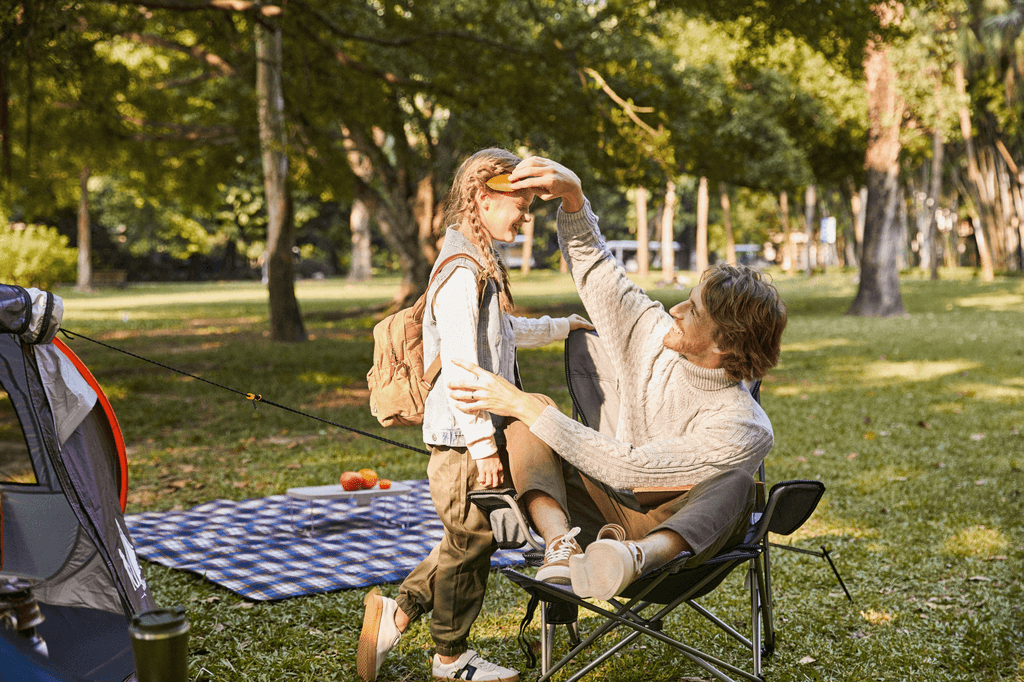 When heading outdoors for adventures with your child, it's essential to have the right gear. Alongside your stylish clothing, consider essential outdoor items such as tents, camping chairs, and sleeping bags. Look for durable and easy-to-set-up tents that provide ample space for both you and your child. Choose comfortable camping chairs that allow you to relax and enjoy the surroundings.
Opt for gear in complementary colors or patterns to maintain a coordinated and fashionable look while immersing yourselves in the wonders of nature.



Gorgeous in Plaid: Timeless and Trendy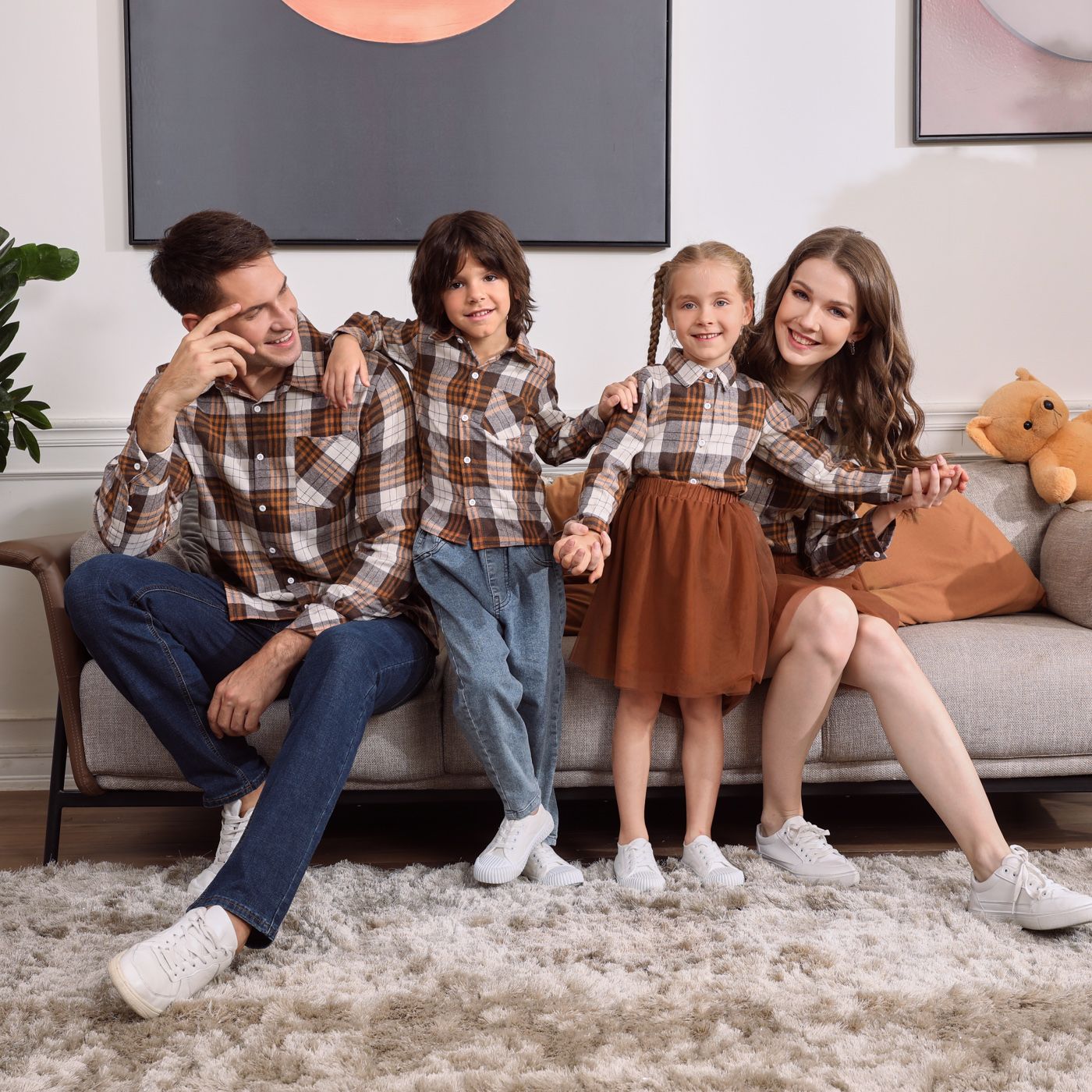 Plaid patterns bring a touch of timeless charm to any outfit. Coordinate plaid ensembles for both parent and child for a stylish and coordinated look.

Parents can choose plaid shirts or skirts and pair them with solid-colored tops or bottoms. For children, plaid dresses or shirts with solid-colored pants or skirts make for adorable outfits. Plaid adds a pop of color and visual interest to your parent-child fashion, ensuring you both stand out in the crowd.


Denim Delights: Classic and Cool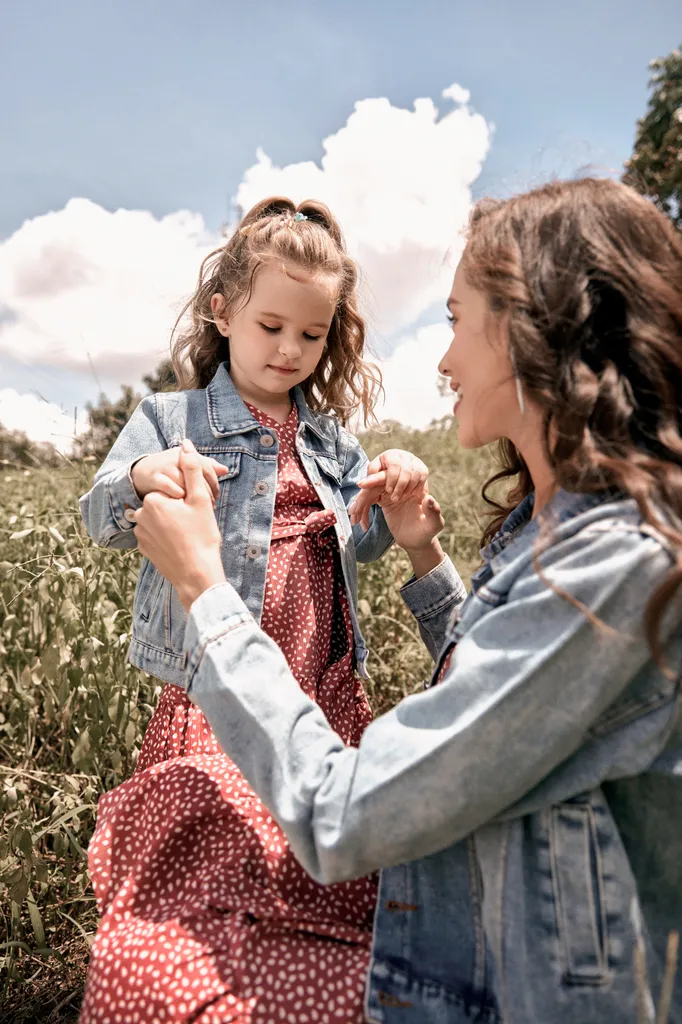 Denim jackets are a versatile and timeless fashion staple that can elevate any outfit. For parents, choose a well-fitted denim jacket that can be layered over sweaters, plaid shirts, or cozy knitwear. Pair it with jeans or skirts for a chic and casual look. Your child can rock a mini-version of the denim jacket, creating an adorable and stylish ensemble. Coordinate the denim jackets with other elements of your outfits to showcase your parent-child bond and create a cohesive look.


Knitwear Charm: Cozy and Chic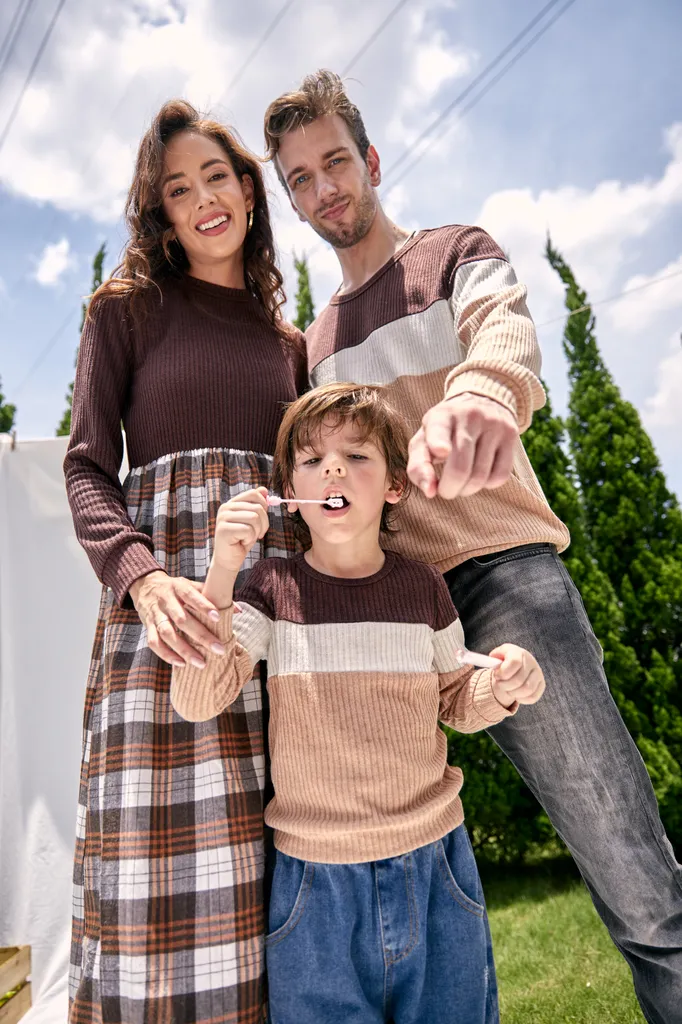 In addition to denim jackets, another essential fall and winter piece for both parents and children is stylish knitwear. Opt for cozy and soft knit sweaters, cardigans, or pullovers in coordinating colors or patterns.

Pair them with jeans or skirts to create a comfortable and chic look. Knitwear not only provides warmth but also adds texture and visual interest to your outfits.

Coordinate your knitwear with your child's, creating a harmonious and fashionable parent-child duo.



Basic Essentials: Timeless and Versatile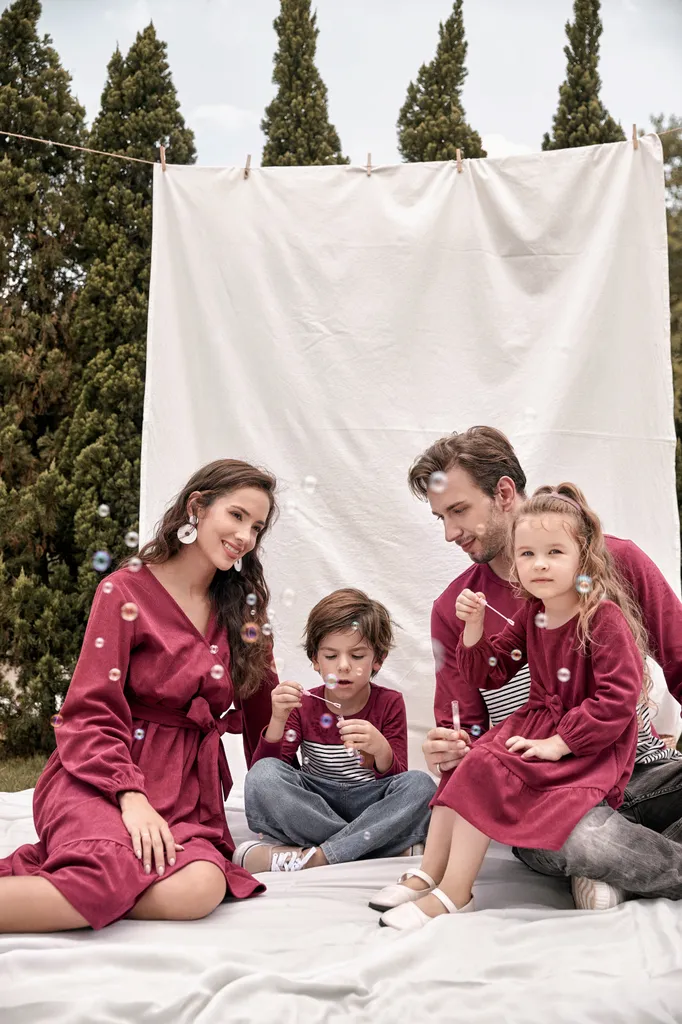 Buy Now

While it's fun to experiment with trendy pieces, having a foundation of basic essentials is crucial for effortless styling. Invest in classic and timeless pieces such as plain tees, neutral-colored sweaters, and versatile pants. These items can be easily mixed and matched with other statement pieces, allowing for endless outfit possibilities for both you and your child.

Basics provide a solid foundation and ensure that you and your little one are always ready for any outing.


Elevate with Accessories for Fun and Functionality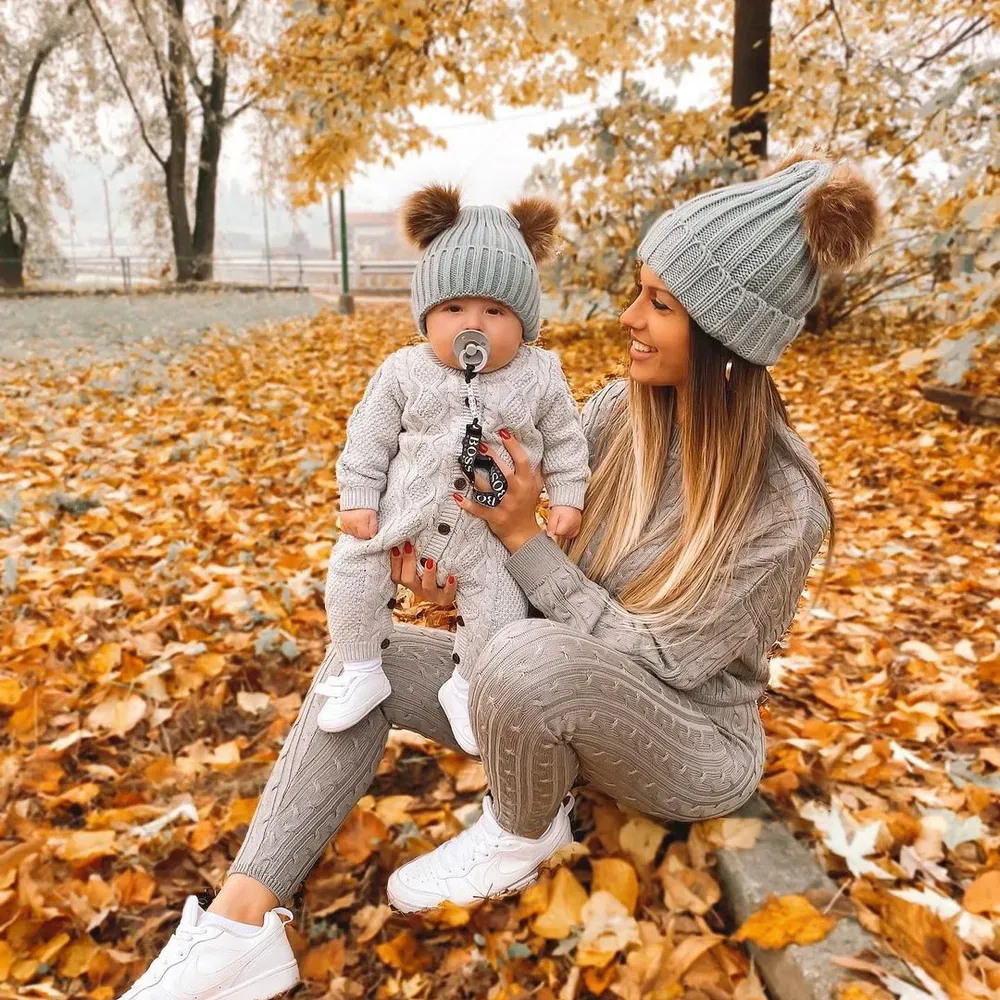 Don't forget to accessorize! Hats, scarves, and gloves not only keep you warm but also add a touch of personality to your outfits.

Coordinate them based on the overall color scheme or choose complementary colors. To add more fun, consider matching socks or shoes.

Let each family member's individuality shine through accessories and capture happy moments in a stylish way.