English
•
BRL
•
Brazil
4-pack BPA Free Slow Flow Nipple Ultra-soft Silicone Pacifier with Nipple Hole Opener for 1.8in/4.5cm Diameter Bottles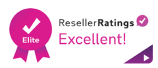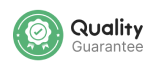 Description
* Features:
1. Using super soft silicone material, it is close to the soft elasticity of mother's nipple, helping more newborns and older babies to accept this pacifier more easily. BPA Free
2. The diffuse flow rate design, the slow and stable speed can flow out breast milk or infant formula more evenly, which is more suitable for newborns.
3. The design of the air valve can prevent the nipple from collapsing, and can prevent the baby from excessively inhaling air during sucking, causing the baby to bloat due to breastfeeding.
4. The provided pacifier reaming needle can help mothers to ream the pacifier and increase the flow rate of breast milk or infant formula.
5. Suitable for 1.8in/4.5cm diameter feeding bottle
6. Specifications: 4 nipples + nipple hole opener
* Imported
30 Days Free Return
100% Secured Payments
Highest Quality Guarantee