English
•
BRL
•
Brazil
Mini Yoga Pilates Ball Small Exercise Ball for Pregnancy Birthing Physical Therapy Ballet Yoga Exercise Outdoor Sports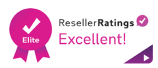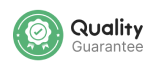 Description
* Material: PVC
* Size: 7.87-9.84 inch
* Yoga Fitness Ball: The Yoga Fitness Ball is the perfect tool for yoga lovers to improve balance core strength, balance, stability, physical therapy.
* Mini Pilates Ball: The mini exercise ball is suitable for children and adults. The mini exercise ball is suitable for all body types. Easy to use, good quality, can withstand intense pressure without bursting. Meet different needs. The fitness ball is small in size, light in weight, easy to carry, and has no position restrictions.
* Small Exercise Ball: The small exercise ball works the muscles of your chest, back, buttocks, legs, abs, etc., improves your balance and stability, and improves your posture
* How to use the physiotherapy ball: First, pull out the air plug of the fitness yoga ball. Second, insert a free straw and blow dry. Third, when the ball is 70% or 80% full, quickly install the air plug. Inflate complete, enjoy yoga.
* Hand wash
* Imported
30 Days Free Return
100% Secured Payments
Highest Quality Guarantee